A Message From Our Team:
At Chippewa Animal Hospital we see our mission as preserving and nurturing the health of families. Though we primarily focus on the health and well being of the furrier members of our families, the current COVID 19 pandemic forces us to also focus on the human members of our families. We, therefore, will be following the practices advised by the AVMA and other organizations to keep our "social distance" from clients in order to prevent the spread of the COVID 19 virus.
What this means is that we will only be offering curbside appointments beginning on Monday, May 25. Clients will be asked to pull into our parking lot and phone in from their cars. A member of our staff will come out to confirm the reason for the visit and take the pets into the hospital. A doctor will call clients with questions and to discuss the plan of treatment. Payment will be taken over the phone.
We hope you all will understand that we take these measures reluctantly, but with the sole purpose of protecting the health of our clients and of our staff.
Thank you for your understanding.
Extra precautions:
1. Please allow 1 family member to bring in your pet if possible and leave your children at home.
2. If you are not feeling well cancel/reschedule your appointment.
3. If you are sick and your pet needs to be seen find someone to bring in the pet for you.
4. If you are under quarantine and it is not an emergency please do not break quarantine to bring your pet in.
Chippewa Animal Hospital is a full-service veterinary hospital in the Dutchtown neighborhood of South St. Louis.
Our professional and compassionate team is here to provide your pets with the best possible medical, surgical and dental care. We are committed to promoting responsible pet ownership, preventative health care and health-related educational opportunities for our clients. Chippewa Animal Hospital strives to offer excellent veterinary care to South St. Louis and surrounding areas.
Our Services
The veterinarians and staff at our hospital are ready to provide your pet with cutting-edge care. From wellness exams and vaccines to advanced diagnostics and complex surgical procedures, your companion will receive the highest-quality care at our hospital.
Request Appointment
Save time and schedule your next appointment with us online! Our team will be here when you need us most – we can't wait to see you!
Our Mission
Chippewa Animal Hospital has been in South St. Louis since 1981 and will continue to be committed to the area. We have a very diverse clientele and patient base, making this a very exciting veterinary practice. We strive to practice high-quality, compassionate veterinary medicine and surgery. Dr. Goss and the staff are very accessible and encourage open communication with all our clients. At Chippewa Animal Hospital, we not only want our pet patients to thrive, but we also want to have well-informed, satisfied clients that feel we are a valuable asset to the health of their pets.
Took our cat in for an emergency visit as first time patients. Dr. Pendino was fantastic. He recommended the usual and when I asked if we needed more he said no. Glad we are patients here!
Chippewa Animal Hospital is the best vet in the area. My dogs can be aggressive, and they always make sure they get absolute top notch care, even when they are scared. Couldn't recommend more!
We strive to offer excellence in veterinary care to South St. Louis and surrounding areas!
Location
3850 Chippewa St
St. Louis, MO 63116
Hours
Monday-Wednesday: 7:30am – 7:00pm
Thursday- Friday: 7:30am – 6:00pm
Saturday: 8:00am –2:00pm
Sunday: Closed
Appointments start at 9:00am
Request an Appointment Online!
Online appointment requests must be made a minimum of 72 hours in advance of requested appointment time.
Visit our new online pharmacy!
Shop for your pet's prescription food and medicine all in one place. Be sure to take advantage of all the various deals and discounts.
Click the button below to start shopping now.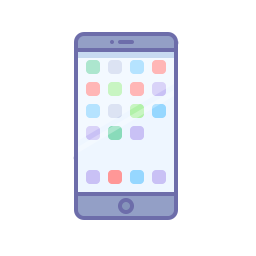 Connect with us on PetDesk!
Keeping up with your pet's health has never been easier!
• Request Appointments 24/7
• Receive Automatic Reminders
• Save Notes, Pics, and Much More
• Your Pet's Free Organizer App